Devildriver, those groove growlers from the embers of Coal Chamber, had a full tour booked to South Africa. In typical South African fashion, the entire framework was in place to ensure success. In typical South African fashion, some cretins just had to ruin it for everybody.
One of the gigs were scheduled to take place at
Oppidam
, a venue near Hartbeespoortdam. This scenic resort is ideally equipped for rock concerts and has hosted many of them in the past – including weekend long festivals.
Thornrose Productions
is a rising productions company. In South Africa, production companies are few and far between. Like most industries in South Africa, there are a few monopolies who maintain a comfortable oligarchy. The event organising companies are usually in cahoots with abhorrent radio personalities from another epoch – or perhaps even another dimension. A new independent addition to the largely controlled events organisation market is thus certainly welcome.
Thornrose booked a Devildriver gig at Oppidam, only to have the local Christian community petition against the occurrence of such an event on the allegations that the band is Satanic. One would think that trivial bum fluff like this would go largely unnoticed, especially when there are less trivial matters like the reputation of Oppidam, the profits and the reputation of their client, Thornrose, at stake. Alas, Oppidam, in their oblivious wisdom, decided that they agreed with the local troglodytes and cancelled the Devildriver gig after Thornose already had a contract with dry ink. Apparently Christian money has a different value than secular money.
Now being a metalhead, I'm no Devildriver fan, but I'm no fan of censorship either. The fact that Devildriver isn't remotely a Satanic band is a huge factor in my low regard of them. Heavy metal is about the taboos in society. Traditionally, metal lyrical themes revolve around sex, violence and the occult. Tales of sobriety, abstinence and praise and worship are simply not good copy. Even the Bible is laced with tales of
sodomy
,
incest
,
rape
,
genocide
,
debauchery
and more
vengeful gods
than Lovecraft could concoct in three opium induced trances. This is no accident, as nobody would read a book that is ten commandments and a zombie Jew thick. No, it had to be even thicker than that.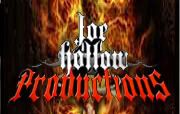 Devildriver sings groovy songs about their maker's hand, that's how dark and Satanic they are. I feel that if you were really compelled to play in a death metal fanboy band, at least do it like
Bloodbath
or
Death Metal All Stars
do it. Nevertheless, for the slow readers out there, I concocted this highly scientific table of correspondence to move the subject closer to the light.
Don't you just love highly scientific presentations? They make it seem so official.
I do however realise that comprehension – even with the aid of illustration – might take a couple of repetitions. Usually, for the kind of troglodyte who spends most of his time finding Satan in the doings of others, only a couple of beatings can truly aid comprehension. To be frank, what kind of Christian can you possibly be if you can't find Jesus in the doings of others? How is it that you can find Satan under every rock, but you can't find Jesus there? Surely, being Christian means you should be obsessed with Jesus as opposed to being obsessed with the fun guy?
If, like me, you are utterly disgusted at the neglected tact on behalf of Oppidam, feel free to contact them and express your disgust:
You can contact Oppidam to complain about the gig getting cancelled by emailing them or by calling them.
This is their email address:
zelda@oppidam.co.za
This is their phone number:
012 259 1585
Cthulhu Ftaghn!